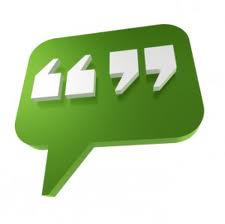 Insider Pages Reviews for Readfield Meats & Deli
Ina G. 2 Readfield Meats & Deli
Every year at Christmas we receive a "box of bacon" from our employer from Readfields. We can hardly wait until it arrives. This is the best meat ever. Always fresh; pretty and delicious. Now my family and I drive from Houston, TX with empty coolers to stock up on all meats at least twice a year. They are #1 in my book. 
Good eating, 
I J Gill
★★★★★ Best meats in Texas!
Gus R. –  Readfield Meats & Deli
Whenever I am in town from Dallas, I always bring a cooler and stop by Readfield's to stock up. The meats are very good, the applewood smoked bacon is great, I love their sausage (almost no fat when you cook 'em), and their smoked turkeys are the best (fresh or frozen – I have had both).
★★★★★ The best meats this side of the River
dave a. –  Readfield Meats & Deli
If you think the meat is good you should try the beef jerky. None better anywhere. Its all good. The smoked turkeys are awesome and the bacon is just as good.
★★★★★ The Best Meat in Town!
Trevor B – Readfield Meats & Deli
If you want the freshest meats in town at very reasonable prices, be sure to stop by this very convenient location in the middle of Bryan and College Station. I have not tried the deli, but I guarantee that it will be good.
Raymond  09/11/2010
I am a native of Bryan Texas. Since leaving Bryan in 1967, I have lived in 14 countries and 37 of these United States. Bar none, your summer sausage is the best I have ever eaten. I even had my family to ship it to me. Readfield is apart of our family.I don't know where to find it in Austin Texas. Please help me out. I have been "bootlegging" it from Bryan to my neighbors and friends for awhile.Where can we get it locally? We love your product. Keep up the good work.

★★★★★ by A local resident
You can get a very good brown bag lunch w/drink at the counter. I don't think they advertise to a lunch business, but you'll get a lot for the price. The meat market is extensive.

Rudy R. San Antonio, TX3/9/2010 1 photo
Readfield's smoked sausage is the best in Texas hands down. Better than Slovacek, better than Kiolbassa, and definitely better than HEB. The taste is good, and it bar-b-ques perfect every time. I also like their beef jerky and summer sausage too. They make the perfect snack. 

Readfield has been around for many years. It's a tradition in my family; my parents buy meats from here. I have them bring me some smoked sausage every time they come visit me in San Antonio. Readfield's smoked sausage is probably the only thing I miss about Bryan/College Station. 5 stars for Readfield Meats It's a Bryan Texas legend.
Greg D. College Station, TX
Probably one of the widest selections of meats in College Station / Bryan.  We have tried fresh and frozen items, and they carry Halal items for people whom practice Islamic and Jewish dietary laws.  

I believe their sign says they opened in 1962, or was it 1966?   Anyway, they opened some time in the 60's before I was born.   And while we missed being able to go inside by just minutes the first two times we tried (they close at 6), I guess if they have been in business that long, closing that early must work okay for them.. 

I was pleased to find some "more seldom seen than beef" animals such as venison, rabbit, goat, quails, duck, etc.  It was nice to find a place to obtain those meats for when it's time to get creative in the home kitchen.  Service has been fine and friendly, there's a decent small selection of other food items, some unique an harder to find, and the store is very clean.

[customcontact form=2]