Get ready for a NEW seasoning in town– Chupacabra!
This is a "All-Season" product! Great for steaks, chicken, fajita, wildgame, vegetables and fish! We have been told that it also helps make a great pot of beans!
Chupacabra currently comes in two sizes at our store: 12 ounce and 25 ounce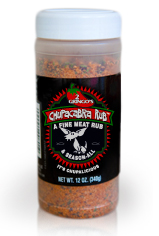 We are the ONLY store to carry this product in Bryan AND College Station!!
Want more information on this product? Check out there website. Click here!.